The extra mile has always been our golden standard
If you really want to know who we are as a company, then you've got to go back to a time when a little bit of spit and a strong, firm handshake still meant something serious.
Growing up in the rural farm fields of Indiana, TK founder Mark Thurston was raised to follow two basic rules. 
Rule #1: If you give your word, keep it.
Rule #2: Outwork everyone else around you. 
He took those rules with him when he graduated college and started his own family in the midst of the early '80s recession – rolling pennies 50¢ at a time in order to make good on money borrowed and money owed. 
He used those same rules in 1990 when he founded TK Constructors, believing every homeowner deserved access to a quality, affordable home. 
More than 10,000 homes later, TK Constructors has become the largest on-your-lot builder throughout Indiana and Ohio, and we still hold the simple conviction that if you keep your word and go the extra mile to outwork everyone else, then your reputation will always be worthy of the handshake that built it. 
Today, many of our customers describe us as lifelong friends. They've come to trust us as the home building team who goes to the ends of the earth just to keep our word – and they know that no matter how much the world has changed since we built our first home, our values never will.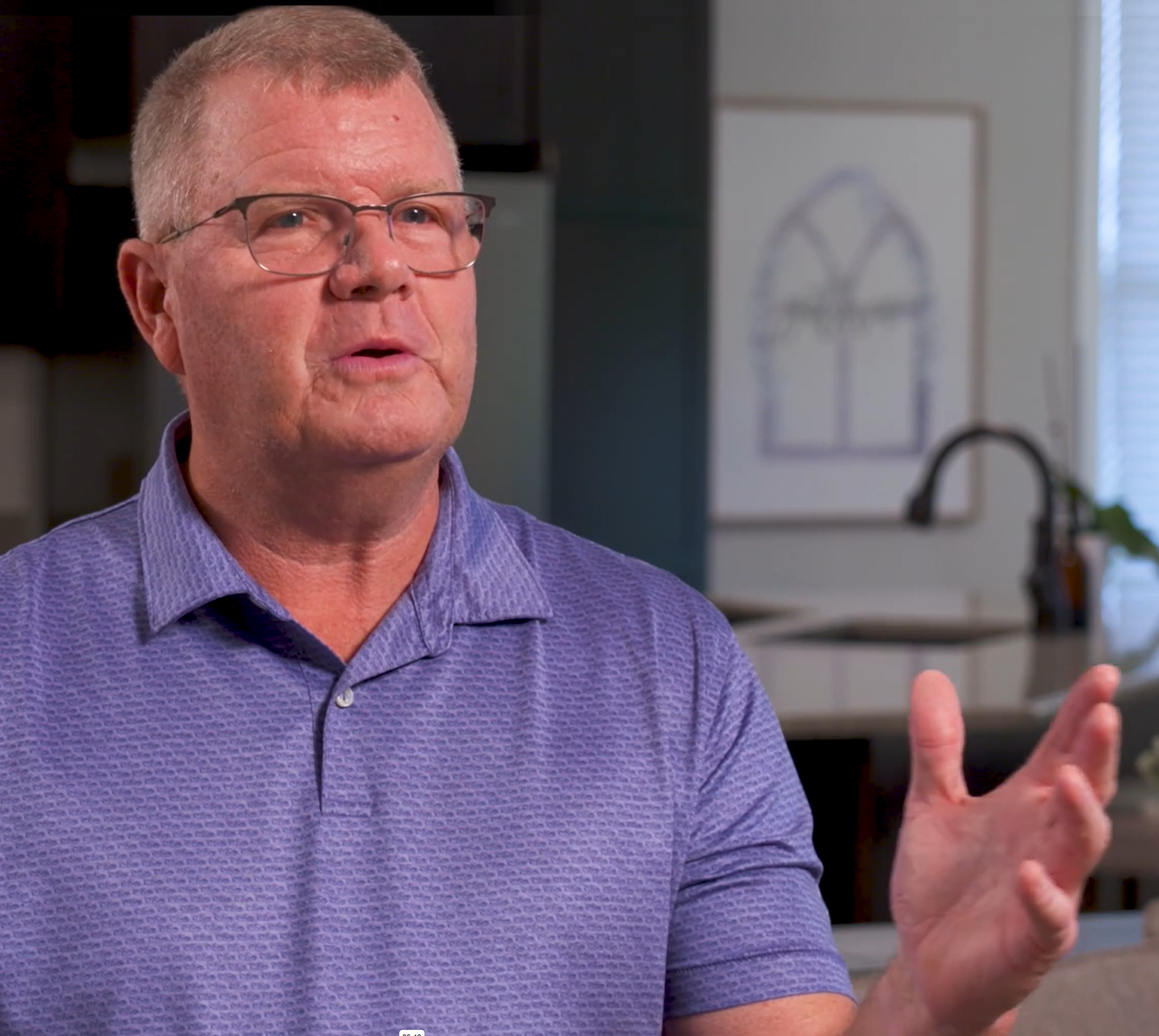 WE HOLD NOTHING BACK.
We never show up just to put in our time and punch the clock – because we know our job isn't just about building houses. We're building dreams.
So whether you're building your first home or investing in your last, our promise to you is that when it comes to helping you build your TK home, we'll hold nothing back.
WE PUT FAMILY FIRST.
As a family business, we live by the same rules we use in our own homes.
Own your mistakes and celebrate your victories. And treat everyone who comes through your doors like one of your own.
When you build with TK, you become our family too – and this means no matter what changes might come our way, we'll always put you first.
WE ALWAYS KEEP OUR PROMISES.
Our founder grew up in the Indiana countryside during the days when pinky-swear promises became iron-clad strong with a bit of spit and an extra strong handshake.
The world's changed a lot since then, but our small town values haven't – and this means that when we give our word, we promise to keep every letter of it.
Why is Everyday CustomTM the right fit for you?

Skip the cookie-cutter line
You don't want a house that looks like every new build in the neighborhood, so Everyday CustomTM makes sure you get a one-of-a-kind.

Locally-minded decision making
Our Everyday CustomTM philosophy means that we've established relationships with locally-minded vendors and manufacturers who are as committed to the success of your build as we are.

Personalize, without breaking the bank
Unlike a custom home builder, our Everyday CustomTM philosophy invites you to personalize within a pre-qualified budget range – so you're guaranteed to never face heartbreak because you accidentally fell in love with an out-of-budget option.

Custom-driven process
With Everyday CustomTM, you have one-on-one access to your TK team. So when you're excited about a design choice or are worried about a decision, we're always in your corner to help you get it right.
Custom beauty without the custom price?
imPossible
Discover how Everyday CustomTM can help you build the home of your dreams